The EV charging station market is expected to grow 5 to 7 times in the next 5 years. It was valued at 5 billion dollars in 2020 and optimistic predictions see it reach around 35 billion by 2026, which would make EVs represent 15% of all car sales worldwide within 5 years.

Our low cost, compact and smart IoT (Internet of things) powered electric vehicle charging station – APN EV Chargers can be hosted by small shops, restaurants, homeowners, offices, PGs and those looking to earn an additional income. It is an affordable charging station compatible with electric car, electric scooter and electric autos.
We are Proud to Introduce Solution For
Manage, monitor and maintain your charging station infrastructure remotely with our state-of-the-art charging management software.
Offer an OCPP-compliant, feature-rich mobile application that allows EV owners to discover nearby stations, create charging schedules and start charging in easy and convenient steps.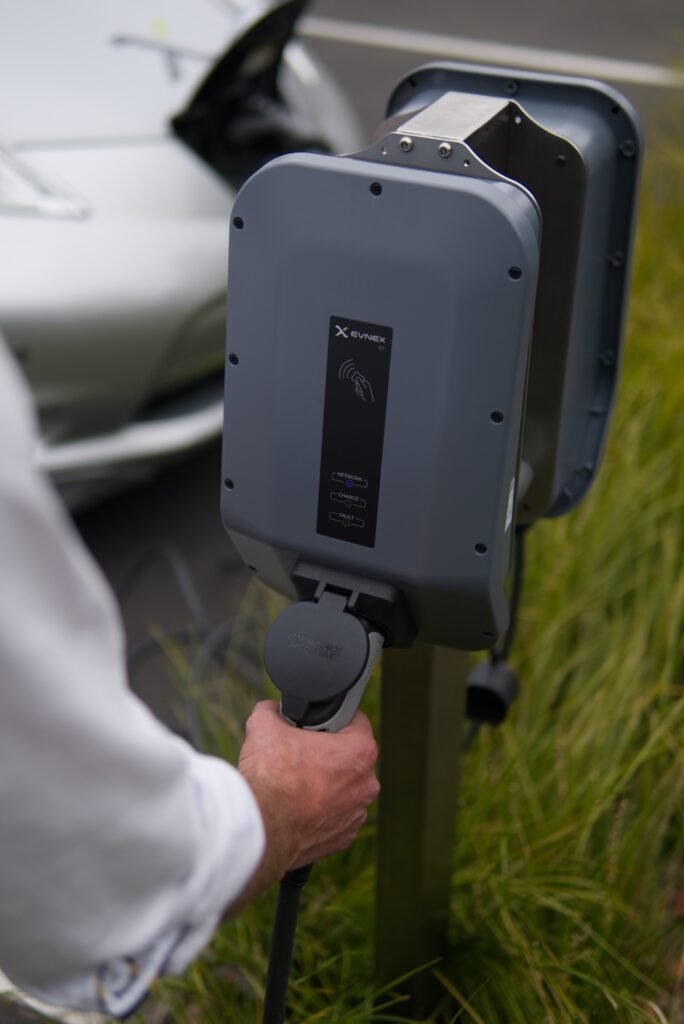 We power your business with custom branded charging stations, and position it in a way so that you remain the face of this new offering. Our charging stations are built to be future-proof, reliable and compliant with diverse charging standards and specifications.
We provide exclusive support, resources, training, and connections to help businesses gain a competitive advantage in the EV market.